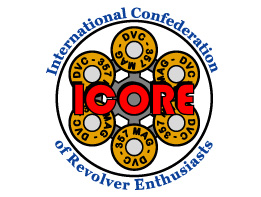 A Combination of speed, accuracy, and agility/movement. Good for practical and situational shooting experience. Open to double action revolvers 5,6,7 & 8 shot, iron sights and dot scope classes. Targets are a combination of steel targets and/or NRA D-1 cardboard targets, (tombstone shaped with scoring rings).
ICORE Matches are the 4th Sunday of each month at 10:00 AM Check our Events schedule for any changes or modifications.
Set up will start by 8:00
Sign up by 9:30
Shooting starts no later than 10:00
Match fee = $15.00
Typical round count is 150 rounds so bring 200 just in case.
Rocky Mountain Regional Revolver Championship
Dedicated to the Memory of Bud Bond